Let's play a little game I like to call
"Quote Association"
(yep, totally forced, and probably not too entertaining either, but you know what, I'm tired so deal with it). We're going to take all 32 NFL coaches and assign movie quotes to them (heavy on the Will Ferrell and Mel Brooks), perhaps with a little commentary, perhaps not, really it all depends on whether I pass out and die before the water, coffee and copious amounts of aspirin kick in (and the tacos, can't forget the breakfast tacos)...
"For what we are about to see next, we must enter quietly into the realm of genius.""You're so wise. You're like a miniature Buddha, covered with hair."
Bill Belichick
- Despite his lesbian attire (that's Butt's joke, can't take credit for it), the man is apparently very bright. SportsGuy would agree, but he can't talk right now because he has
Tom Brady's junk stuck in his mouth
.
"The point is ladies and gentlemen that greed, for lack of a better word, is good. Greed is right. Greed works. Greed clarifies, cuts through and captures the essence of the evolutionary spirit. Greed, in all of it's forms - greed for life, for money, knowledge - has marked the upward surge of mankind and greed - you mark my words - will not only save Teldar Paper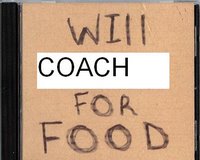 but that other malfunctioning corporation called the USA. Thank you."

Bill Parcells
- Retire, don't retire, I don't really give a rat's ass, but don't act all indignant at a press conference when the topic comes up, because you caused this problem in the first place. If the Cowboys are eliminated before their game even starts Sunday, I fully expect Parcells to coach the game with one of those "Will Coach For Food" homeless guy signs (and yes, I am the same guy who tied his fandom to Parcells for years).
"A census taker once tried to test me. I ate his liver with some fava beans and a nice chianti."
Bill Cowher
- Jay Leno wants his jaw back. How did this guy never kill Kordell Stewart?
"Hi, I'm Chucky. Wanna play?"

Jon Gruden
- I know, soooooo obvious. But you know what, you begin enough days at 3:17am trying to figure out how to win with Brian Griese and Chris Simms at QB and there is the likelihood you become a serial killer eventually (probably not a serial killer trapped in the body of a children's doll, but the regular kind).
"No longer will our penises remain flaccid and unused! From now on, we fight for every man out there who isn't getting laid when he should be! This is our day! This is our time! And, by God, we're not gonna let history condemn us to celibacy! We will make a stand! We will succeed! We will get laid!"

Tony Dungy
- In light of his son's passing, I will let Tony off rather easy, minus of course the quote above.
"Toto, I've a feeling we're not in Kansas anymore."

Dick Vermeil
- Again, I know, pretty lame, but I had trouble finding the proper "crying like a sissy boy after every game" quote.
"Doctors say that Nordberg has a 50 - 50 chance of living, though there's only a 10 percent chance of that."

Romeo Crennel
- Every quote for the black head coaches is terrible. And probably semi-racist too. Love that mugshot though.
"Cut the crap, man, this is Shaft."
Marvin Lewis
- See what I mean...what, I'm just talking 'bout Shaft.
"I'm gonna make you squeal like a pig. Weeeeeeee!"

Jeff Fisher
- How many Jeff Foxworthy CDs do you think he has? What the hell do he and Norm Chow talk about?
"I'll be in the neighborhood later on, and I was wondering if maybe you wanted to get some frozen yogurt, or perhaps a whole meal of food, if that would be agreeable. Damnit."

Andy Reid
- Complete and utter tool. I'd rather dine with Bozzo and Trent (joke for 4 please). Did you realize the Iggles are a Sunday loss away from going 0-6 in the division this year?
"Soon they'll be breeding us like cattle! You've got to warn everyone and tell them! Soylent green is made of people! You've got to tell them! Soylent green is people!"
John Fox
- Just crazy enought to give Heston a run for his money. Now if he could only control Steve Smith...
"Have you ever wondered if there was more to life, other than being really, really, ridiculously good looking?"

Mike Shanahan
- Maybe he should try to win a playoff game this year. A fun fact...Shanahan with Elway: 47-17, 7-1 in the playoffs. Shanahan minus Elway: 66-45, 0-3 in the playoffs.
"I believe in two things: discipline and the Bible. Here you'll receive both. Put your trust in the Lord; your ass belongs to me. Welcome to Shawshank."

Joe Gibbs
- Seems about right. Win this weekend and the Skins are in the tourney, and
Jason Whitlock thinks they're the favorites in the NFC
if they make it. You know what, I think I agree with him.
"Go ahead, make my day."

Nick Saban
- 5 wins in a row after saying he doesn't care about records. I'm on to you buddy.
"It's good to be the king!"

Mike Holmgren
- Well, at least he used to be king...is that Brett on line 2? The Seahawks, behind their fearless leader, are losing their first playoff game.
"Looks like I picked the wrong week to stop sniffing glue."

Herman Edwards
- Soon to be coach of the Kansas City Chiefs. Does this mean Dick Curl gets a bump up the Jets coaching ladder?
"Oh, baby, you're soooo talented... and they are sooooo dumb."

Brian Billick
- Arrogant ass. This list made me laugh - Billick's QBs in 7 years in Baltimore: Tony Banks, Stoney Case, Scott Mitchell, Trent Dilfer, Chris Redman, Randall Cunningham, Elvis Grbac, Jeff Blake, Kyle Boller, Anthony Wright and Kordell Stewart.
"There's no reason to become alarmed, and we hope you'll enjoy the rest of your flight. By the way, is there anyone on board who knows how to fly a plane?"

Marty Schottenheimer
- Frankly, this is the best quote on the list, frankly.
"You talkin' to me? You talkin' to me? You talkin' to me? Then who the hell else are you talkin' to? You talkin' to me? Well I'm the only one here. Who the fuck do you think you're talking to?"
Jim Mora
- Excellent press conference meltdown the other day. His dad would be proud.
"Puff puff, give. Puff puff, give. You're fuckin' up the rotation."
Lovie Smith
- Blatantly racist.
"It's fourth and fifteen and you're looking at a full-court press."

Dennis Green
- Why does this guy keep getting hired? Oh right...
"I'm looking for Ray Finkle...and a clean pair of shorts."

Mike Nolan
- I saw his squadron play live on Saturday, and they are even worse in person. Alex Smith might never throw an NFL TD pass.
"I'll have three fingers of Glenlivet, with a little bit of pepper... and some cheese."
Jack Del Rio
- I see alot of Ron Burgundy in Mr. Del Rio. Plus he was dumb enough have an axe in his locker room.
"What did the old man trade for these assholes, a used puck bag?"

Jim Haslett
- Lotta balls demanding a five year extension when your team sucks. Think he wants out?
"Ten minutes to Wapner."

Mike Sherman
- Come to think of it, Raymond Babbitt was waaaay smarter than Mike Sherman.
"Joey, do you like movies about gladiators?"
Joe Vitt
- I mean, just look at that kid-toucher mustache.
"It's a Sicilian message. It means Luca Brasi sleeps with the fishes."

Dick Jauron
- Luca Brasi, Steve Mariucci and Matt Millen have alot in common.
"You smell that? Do you smell that? ...Napalm, son. Nothing else in the world smells like that. I love the smell of napalm in the morning. You know, one time we had a hill bombed, for twelve hours. When it was all over I walked up. We didn't find one of 'em, not one stinkin' dink body. The smell, you know that gasoline smell, the whole hill. Smelled like... victory. Someday this war's gonna end..."

Tom Coughlin
- He probably watches this movie once a day.
"A man's got to know his limitations."
"Houston, we have a problem."

Dom Capers
- He had to get two, and really, there's about 10 more that could apply to his sucktitude.
"Fat, drunk, and stupid is no way to go through life, son."
"You're gonna need a bigger boat..."
Mike Tice
- Coach Tice gets two because he's had quite a busy year (I'm looking at you Fred Smoot...)
"Mongo only pawn...in game of life."
Mike Mularkey
- And he looks just like the HeartBreak Kid Shawn Michaels.
"Stupid is as stupid does."

Norv Turner
- God bless the idiot who hires this guy again. If the Raiders make any effort to beat the Giants this week I will be supremely pissed.